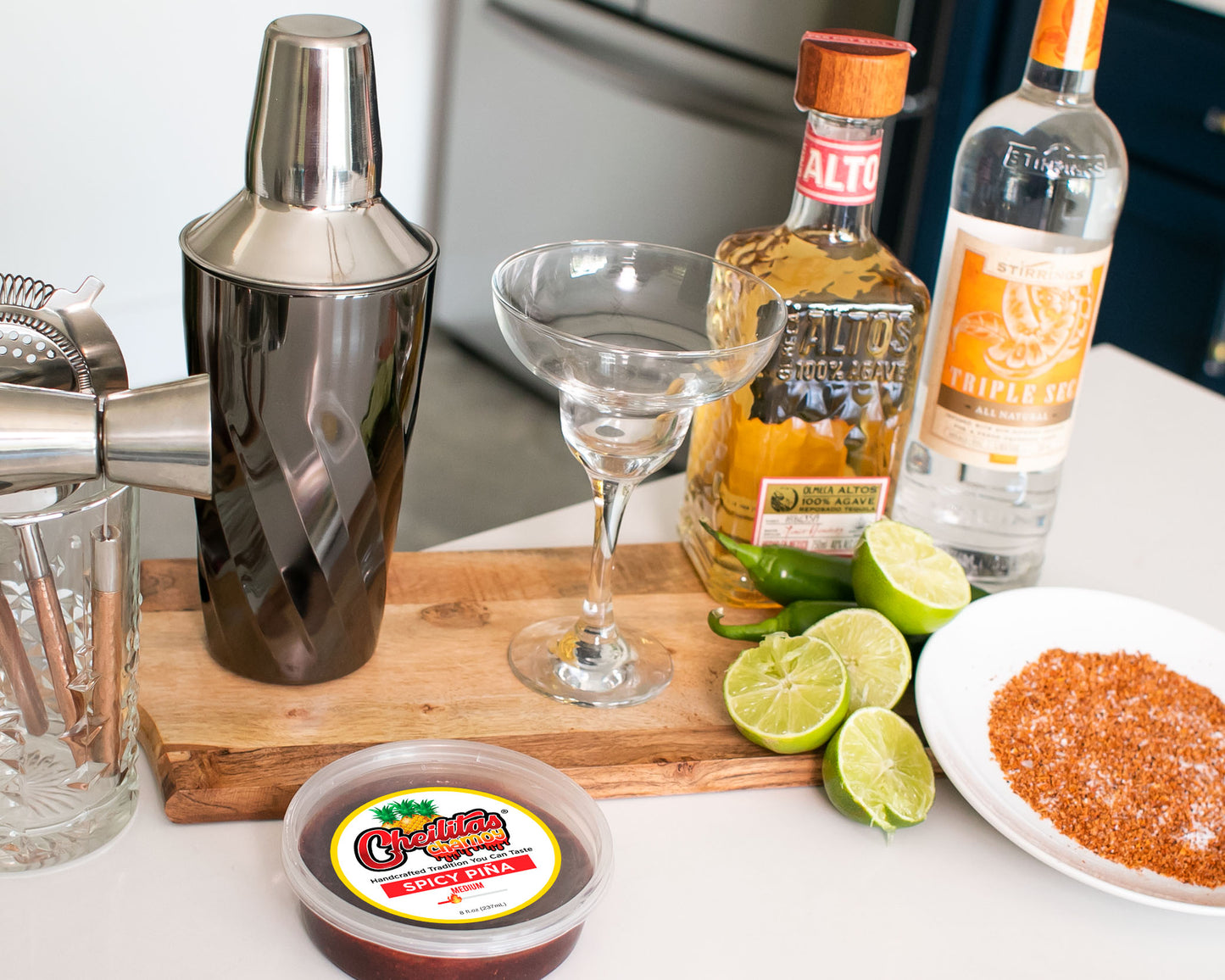 So you say you want to kick up the heat? This Spicy Jalapeno Margarita rimmed with Cheilitas Chamoy Spicy Pina Rim Dip packs the flavor you are looking for without overpowering your drink.
The perfect combination of sweet, tangy, and spicy, this margarita recipe will have you asking for more. We leave the Jalapeno seeds out of this recipe but If you're looking for more of a kick feel free to throw some jalapeno seeds right in the shaker.
Cheilitas Chamoy Spicy Jalapeno Margarita Recipe
INGREDIENTS
4 oz Gold Tequila of your choice
2 oz triple sec
2 fresh-squeezed limes 
1/3 a jalapeno without seeds
STEPS
Finely chop your seed Jalapeno and set it aside. 
Fill your cocktail shaker to the top with ice.
Add Tequila, Triple Sec, chopped jalapeno, and juice from two limes to the shaker.
Rim your favorite margarita glass with Spicy Pina Chamoy from Chelitias Chamoy.
Shake vigorously for around 25 seconds. 
Strain into your margarita glass covered in Chamoy Paste from Chelitias Chamoy and enjoy!