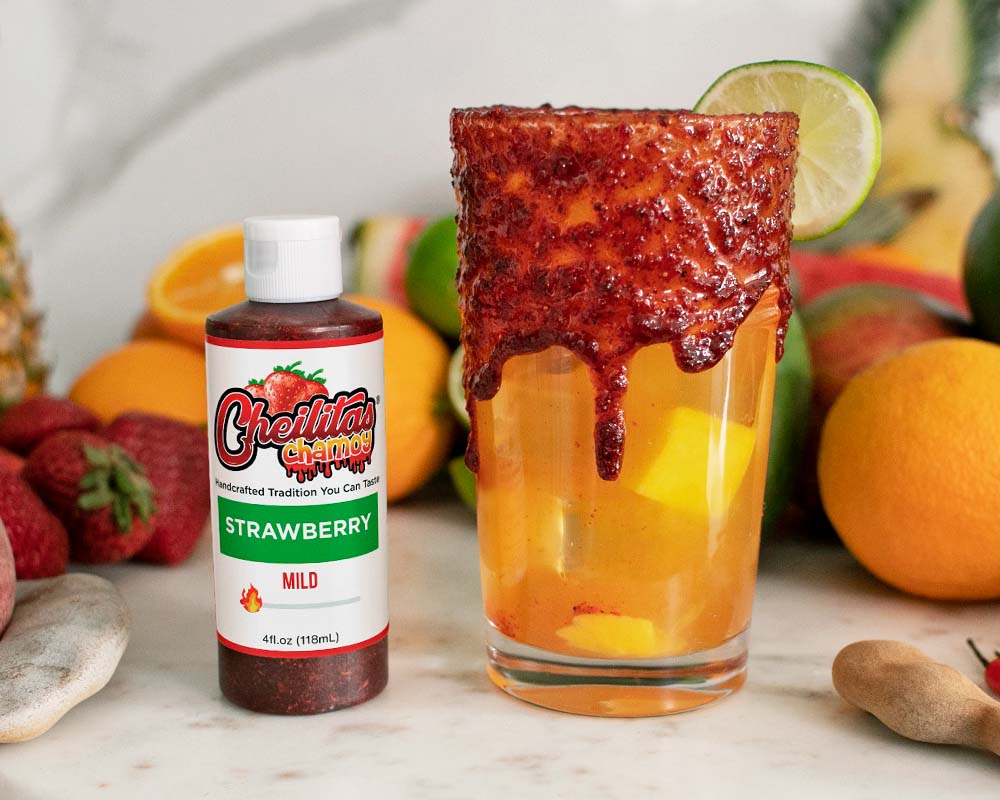 This Tropical Mango Spritzer Recipe is reminiscent of summer days sipping tropical concoctions poolside or on the beach. The combination of Mango paired with Strawberry Chamoy is perfect for a sweet treat without adding too many extra calories.
Tropical Mango Spritzer
INGREDIENTS
6 oz Mango Nectar
3 oz Sparkling Water
1/4 cup frozen Mango Chunks
Strawberry Chamoy from Cheilitas Chamoy
STEPS
Dip a large drinking glass into your Strawberry Chamoy.
Fill cup with ice
Pour mango nectar into cup
Add mango chunks into the cup
Top off with sparkling water
Enjoy!